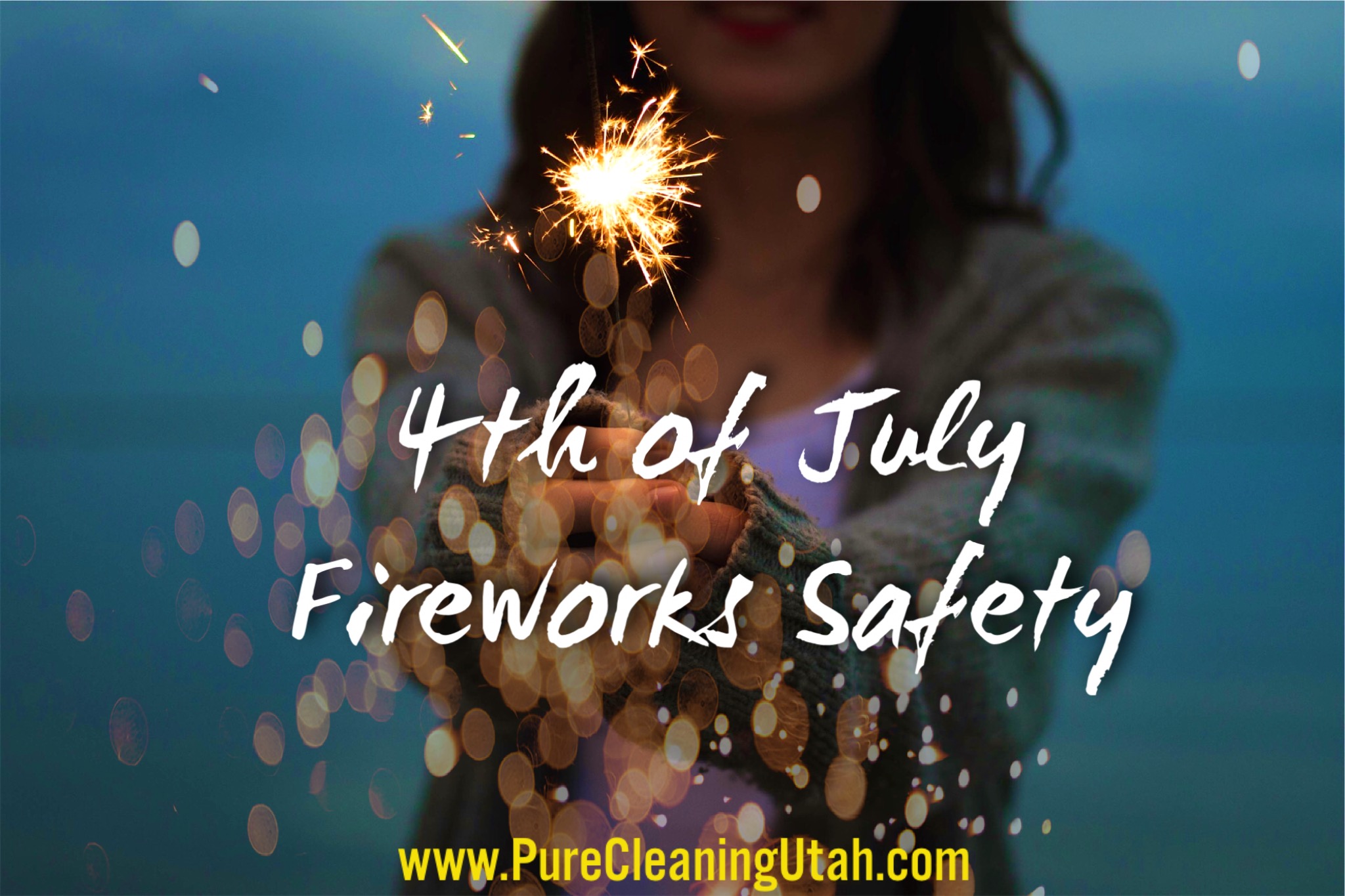 While celebrating this 4th of July, keep your family safe with these fireworks safety rules and tips! Let's all enjoy our nation's holiday while following a few simple guidelines.
Make sure to check HERE for Fireworks Restricted Areas in Utah this year. Please share this with Utah locals especially due to the threat of fires.
Obey all local laws regarding use of fireworks

Keep a bucket of water and charged hose nearby
Don't light fireworks in windy conditions
Be aware of over-hanging trees
Only light fireworks in a clear OUTSIDE area, away from any homes or vehicles
Know your fireworks, read all labels
Wear safety glasses when lighting fireworks
Adult supervision, never leave children unattended with fireworks
Make sure children stay a safe distance away from fireworks
Light one firework at a time and move away quickly
Don't relight a "dud" firework, wait 20 minutes then put in bucket of water
Don't carry fireworks in your pocket or shoot from glass/metal containers
Don't experiment with homemade fireworks
When done, dispose of fireworks by putting them in water and then in a metal garbage can AWAY from the home or any combustible materials until the next day
Extra Safety Tips:
19% of fireworks injuries in 2015 were due to SPARKLERS. They burn at 2000 degrees!! Use extreme caution and adult supervision if you decide to light sparklers.
Keep pets inside. Not only do the noises scare them, but its difficult to keep them a safe distance away from fireworks.
Have a fun and SAFE 4th of July this year! If you do have any fire or water damage, call us for our emergency remediation services at 801-750-2928.  We are available 24/7 for emergencies.