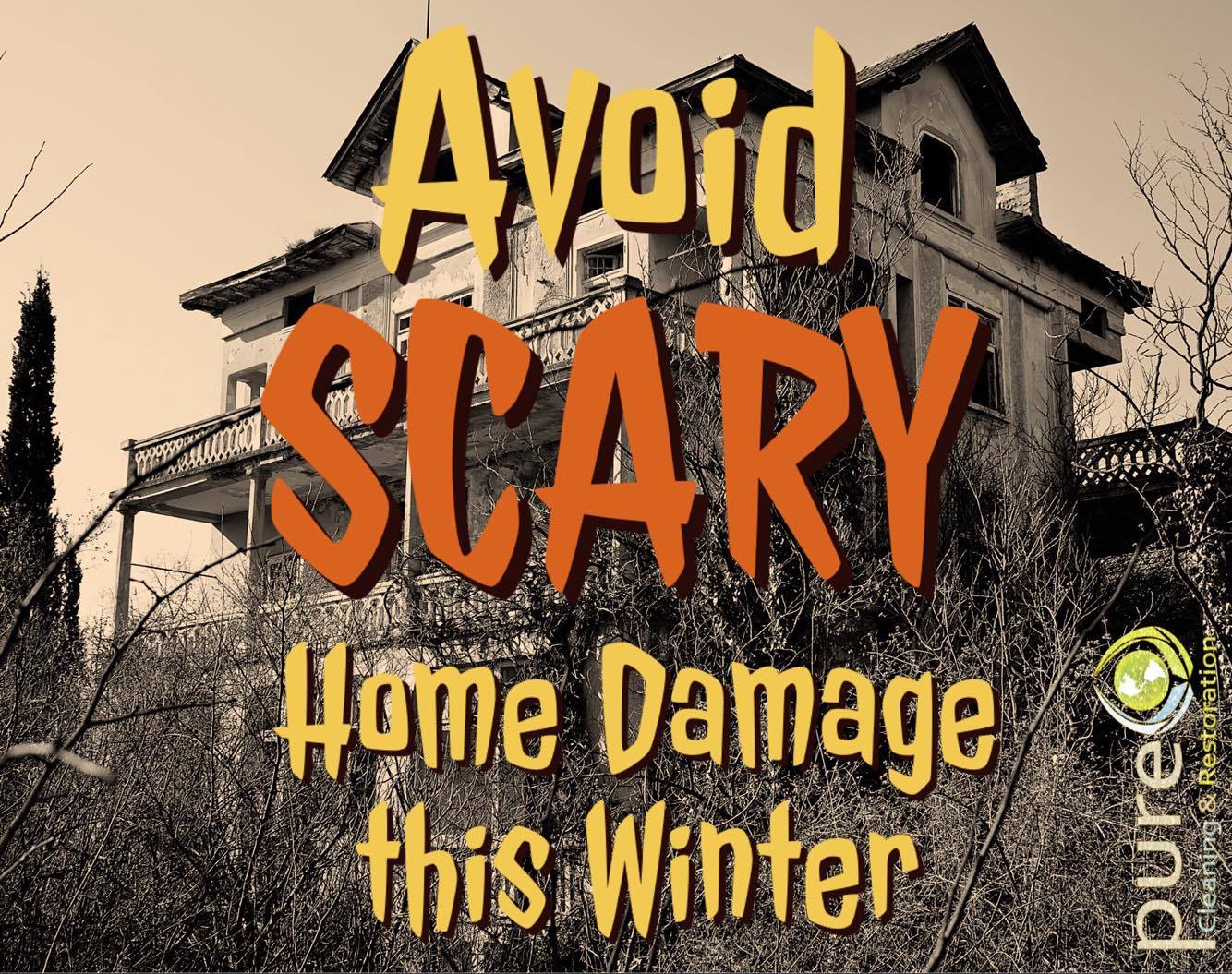 Winter is coming….
Here are some ways to avoid SCARY damage to your home this winter!  At Pure Cleaning & Restoration, we repair many homes each winter that could've been prevented.  We hope this list helps prevent damage to your home for the cold months to come.
Stow away your lawnmower.  Add fuel stabilizer to keep gas from deteriorating the internal engine parts.  Make sure to run mower for 5 minutes so stabilizer can reach carburetor.
Turn off outside water.  Detach all hoses, drain them, and store for winter.
Drain sprinkler system.  Turn off water at main valve and automatic controller.  Open drain valves to drain water from the system.  Remove, shake out, and replace sprinkler heads.
Clean out gutters.  Replace any damage gutters or downspouts.  Downspouts should aim at least 5 feet away from home to prevent water damage to foundation.
Inspect roof.  Check for any broken, damaged, or loose shingles.  Get replaced if needed.  Verify there isn't any damage to flashing.
Caulk exterior of home.  Get a couple tubes of color-matching caulk and fill into any cracks around your home, paying attention to windows, door frames, and where pipes come in/out of home.
Get furnace serviced.  Replace filter every 3 months.
Check your fireplace.  Make sure damper opens/shuts and there are no obstructions.  Chimney should be cleaned out every couple years.
Have a safe winter!  Remember Pure Cleaning & Restoration if you do have any damage to your home.  Our professional restoration services are quick to respond and able to fix any damage.  Our technicians will treat your family with empathy and your home with great care.  801-750-2928