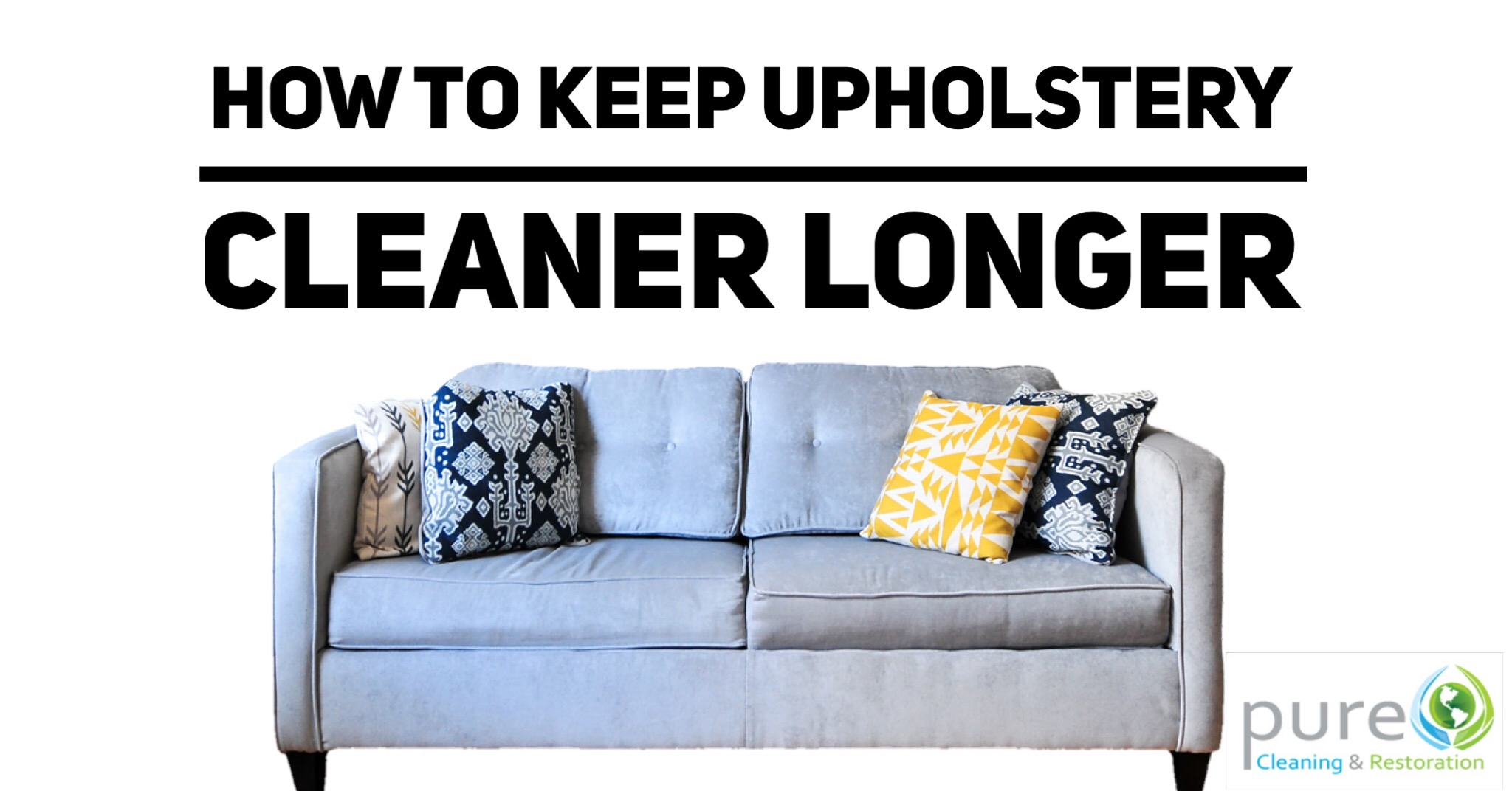 There is nothing better than lounging on your couch and spending time with family, unless it's dirty and covered in stains.  Here are some professional tips to keep your upholstery cleaner longer so you can enjoy your sofas and chairs for many years to come!
Regular Vacuuming 
About once a week, get a handheld vacuum or use your vacuum attachment to lightly clean your sofas and chairs. Vacuum under the cushions and reach in the crevices where the crumbs, items, and particles tend to fall. You can also use a lint roller to grab the pet hair the vacuum missed.
Occasional attention
The cushions on your couch can use occasional fluffing every few weeks to spread out the filling.  Flip and rotate the cushions over every month or so.
Pre-treating
Adding ScotchGuard to your fabric furniture is like adding an invisible plastic guard.  This pre-treatment seeps into the upholstery and prevents dirt and oils from getting into the fabric.
Block out the Sun
The rays from the sun can continually damage the upholstery daily. Covering your windows with blinds or drapery will extend the life of your furniture and carpet.
Proper Stain Removal
When you buy your furniture, read the tags to find out how to remove stains.  Tip: Don't remove the tags because you may forget the instructions later.  Most tags contain the following codes for cleaning:
WS: Use a mild detergent with a steam vacuum or a dry cleaning detergent
S: Use a dry cleaner detergent only
X: Use a vacuum only. No water
W: You can use water to clean it
For most fabrics, you can use a clean rag and simple clear dish soap (Dawn) then blot the stain instead of wiping. Let dry before trying again. It may take a few passes to remove the stain.
Professional Cleaning
Its essential to get regular Professional Cleaning to keep your upholstery cleaner longer.  At Pure Cleaning, we evaluate each piece of your furniture to make sure we handle the material correctly. Then, we begin our cleaning process of either hot water extraction with low pressure or a dry cleaning method. We clean anything from sofas, chairs, cars and leather.  To schedule, please call 801-750-2928.