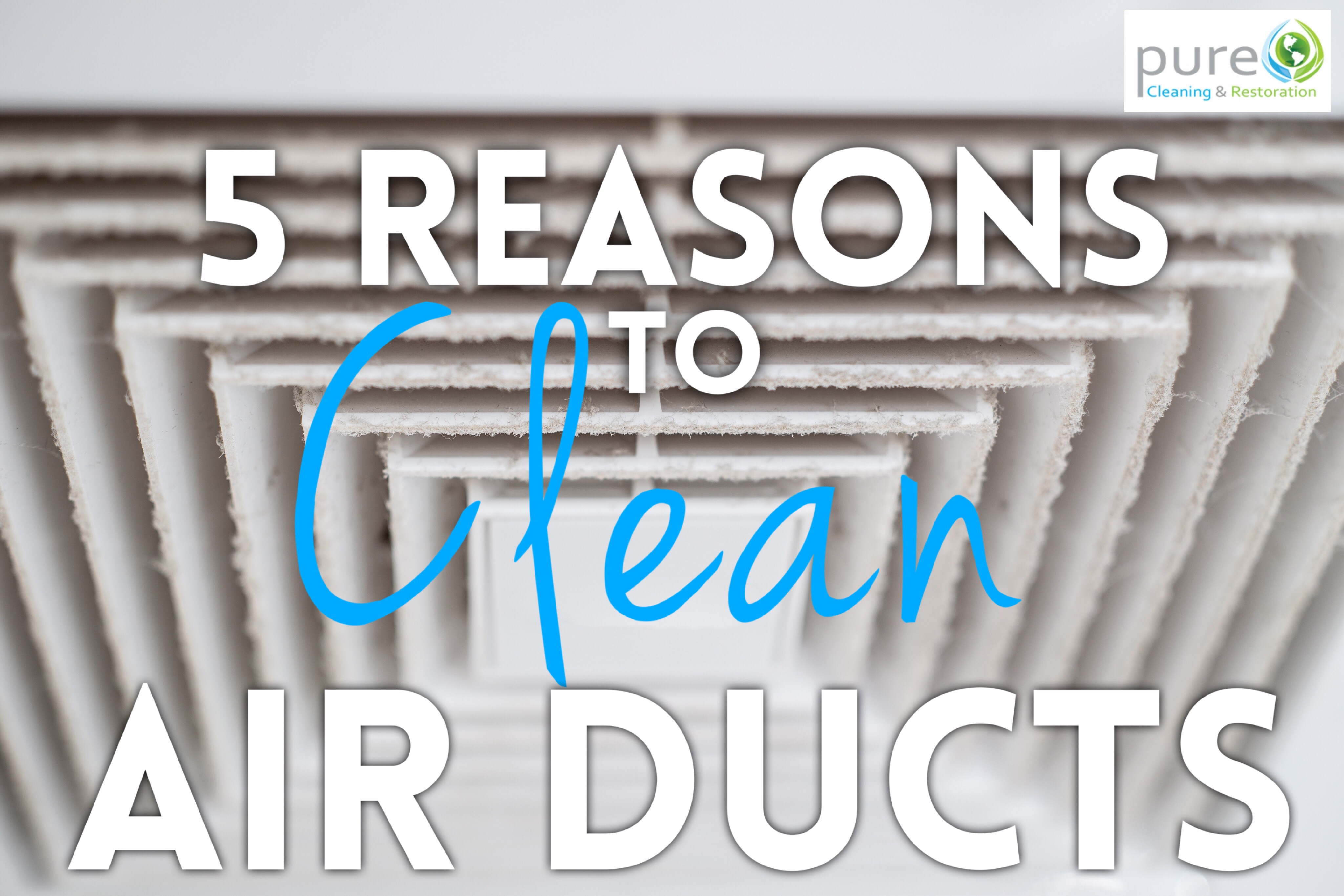 Have you had your air ducts cleaned? Have you wondered if its worth it? EVERYONE should get their air ducts cleaned! It's even more important to get your air ducts cleaned if anyone has health conditions, new to move in, or your house has had disaster cleanup from mold, fire, smoke, or water damage.
Here are the Top 5 Reasons to Clean your Air Ducts
Cleaner Home Environment – Removing the dust and contaminants out of your home's ductwork, including the registers and diffusers, improves the air quality inside of your house.  It will reduce the dust circulating in the air, making it more hygienic.
Reduces Allergens & Irritants – Air ducts can contain harmful pollutants and micro-organisms including mildew, pet dander, bacteria, pollen, mold spores, and other toxins. This is especially important to people living with respiratory conditions such as asthma or allergies and for homes that have experienced disasters such as water, smoke, mold, or fire damage.
Better Smells – Cleaning your ductwork may decrease offensive odors. This may be very important when you first move in to a home.
Breathe Easier – Accumulated dust circulating the home can trigger more sneezing and coughing, even for healthy individuals, along with other sinus congestion issues.  Who wouldn't want to breathe cleaner air?
Save Money on your Energy Bill – Increased air flow through your AC ducting increases your air conditioner efficiency, potentially saving you 25-40% on your energy bill!
At Pure Cleaning & Restoration, we offer quality cleaning for your air ducts and dryer vents. Call us at 801-750-2928 to schedule.