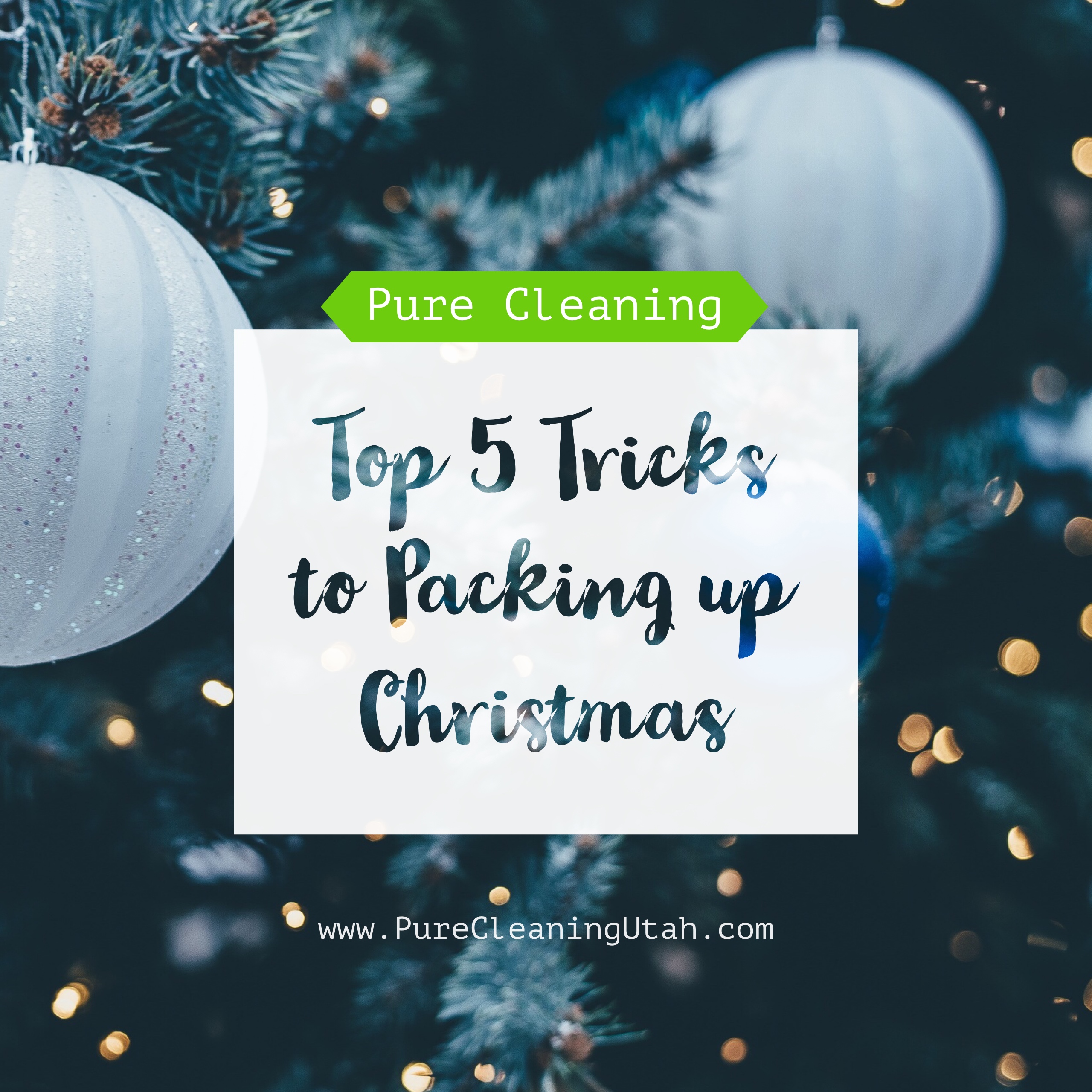 The Top 5 Tricks to Packing up Christmas
The time has come to take down the lights and clear out the pine needles that have been littering your living room floor for the last month. While some people wish Christmas could stay all year, the rest of us are ready to take a break from the holiday music and festivities – which means cleaning and storing all those seasonal decorations. Here's a few tips to help you clean up quickly and save some hassle for the next holiday season.
Give Everything a Place
Decorations can be delicate, so you shouldn't leave anything up to chance. For glass ornaments, there are dozens of options that let you compartmentalize and give everything a safe place. For the lights, we recommend using a storage reel or bag that keeps them safe and tangle free. There are even bags for artificial Christmas trees that let you safely store and extend the life of your beloved tree.
When everything has a place, the likelihood of accidents happening (or losing something!) are minimized. The added bonus is that everything is much easier to unpack when organized properly.
Use Durable Storage
It might be tempting to reuse all of those Amazon boxes the presents came in, but cardboard and other less-durable options aren't the best way to store things for the year. For one, you risk exposing your decorations to the conditions of your storage space (like heat, cold, and especially moisture!). More importantly, cardboard can pose a significant fire hazard if it's sitting in your attic or storage year round. If you're looking to extend the life of your decorations, consider investing in a sturdy bin or canvas bag instead.
Designate a Storage Space
Save time and hassle by making sure that your holiday decorations are kept separate from everything else you have stored away. Whether that's a special corner in your attic or a specific shelf in your basement, keeping everything in one place will help you expedite getting Christmas set up for next year.
If you have an artificial tree, you also need to make sure your storage area stays between 40 and 80 degrees Fahrenheit. Most trees won't do well outside of those temperatures, and you certainly don't want to have to buy a new artificial tree every year!
Take Time to Label
It may sound time consuming, but packing up the decorations by room and then labeling according to where you display everything can be a huge timesaver for the next holiday season. It's a great way to minimize the stress of trying to remember where you put certain decorations.
Bonus tip: Take pictures of everything for reference, especially if you like a certain arrangement!
Deep Clean the Carpet
Between the pine needles, sap, tinsel, and dirty snow being tracked in by visitors, chances are your carpet has taken a beating this holiday season. Once you've ditched the tree, take advantage of the extra space and have a professional carpet cleaning done. It's one of the best ways to get that post-holidays relaxation started off right, and Pure Cleaning would love to help you kick 2017 off with a clean and inviting home!